What subjects do students study at KSCS and what is it they study in these subjects?
What are the extra curricular activities available?
What is the Learning Centre and how can it help your child?
You'll find the answers to these and a lot more by clicking the links and reading through this section.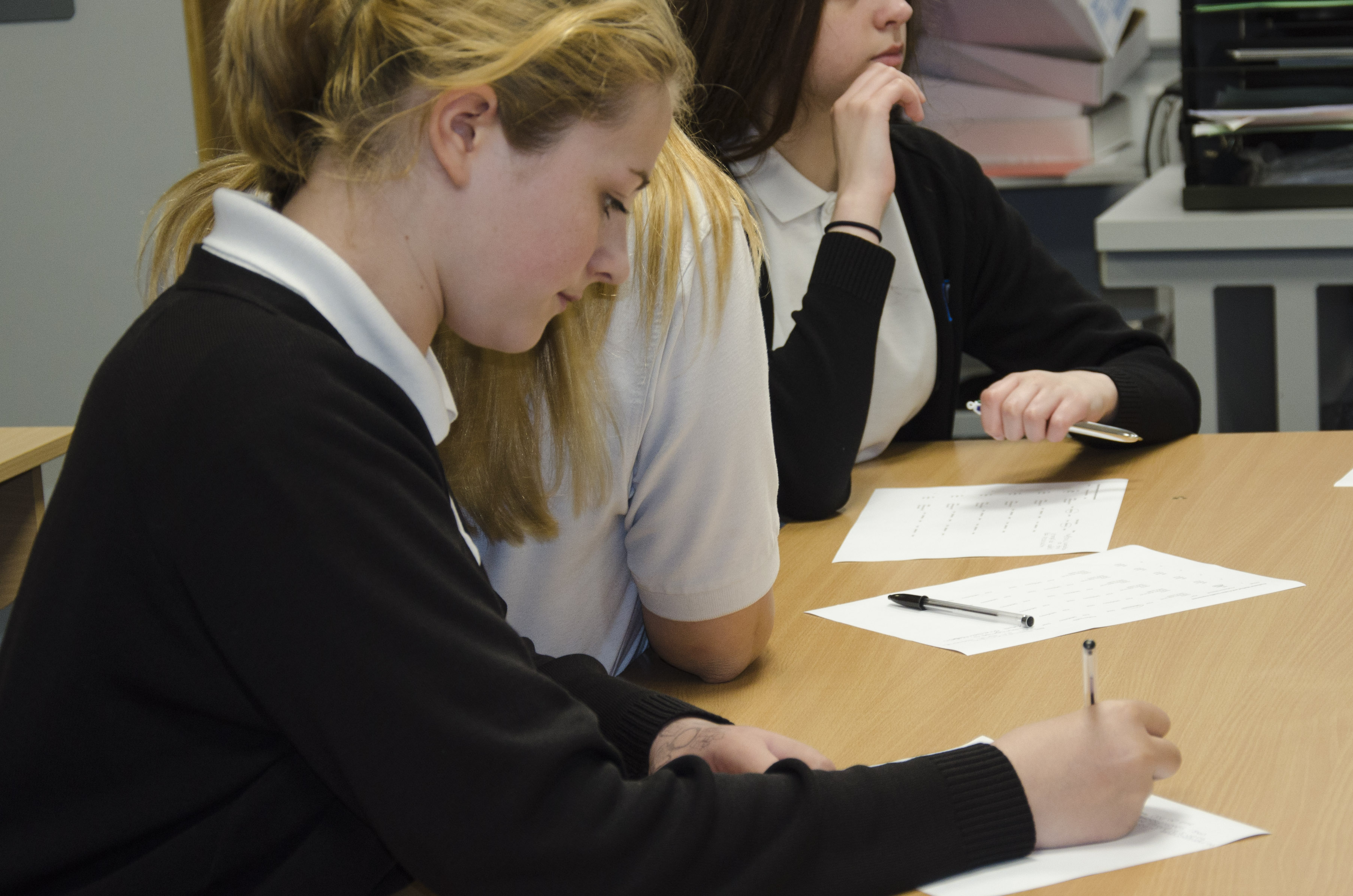 KS4 Qualifications
Below gives an overview of all Key Stage 4 qualifications offered at Ken Stimpson Community School. Please click on the corresponding link for more details about the faculty area.
GCSE qualifications
Vocational qualifications at Key Stage 4 (Years 10-11)
BTEC Health and Social Care
Key Stage 4 Lessons
Key Stage 4 Pathways
Information for our current Pathways process can be found by visiting our dedicated page here
Pathways
Pathways - Year 11 2020-21

Compulsory Subjects

English (2 GCSEs)
Maths (1 GCSE)
Science (2 GCSEs)
Physical Education/PSHE/Wellbeing/Careers

Block 1

GCSE Art & Design
GCSE Business
GCSE Computer Science
GCSE Geography
GCSE Food & Nutrition
GCSE Creative IT
BTEC Art
BTEC Business Enterprise
BTEC Construction
RSL Music

Block 2

GCSE Art & Design
GCSE Dance
GCSE French or Italian
GCSE Geography
GCSE History
GCSE Media Studies
GCSE Statistics
BTEC Art
BTEC Travel and Tourism

Block 3

GCSE Business Studies
GCSE Computer Science
GCSE French or Italian
GCSE History
GCSE Creative IT
BTEC Business Enterprise
BTEC Health & Social Care
RSL Acting (Drama)

Block 4

GCSE Art & Design
GCSE History
GCSE Phycial Education
GCSE Triple Science
GCSE Food & Nutrition
BTEC Construction
BTEC Health & Social Care
BTEC Sports Studies

Pathways - Year 10 2020-21

Compulsory Subjects

English (2 GCSEs)
Maths (1 GCSE)
Science (2 GCSEs)
PSHE/Wellbeing/Careers (1 lesson)
Core PE (2 lessons)

Block 1

Art
Business & Enterprise
Construction
Computer Science
Food Preparation & Nutrition
Geography
Performing Arts - Music

Block 2

Art
Dance
Geography
Italian
Media Studies
Statistics

Block 3

Business & Enterprise
Computer Science
Creative IT
History
Italian
Performing Arts - Drama

Block 4

Art
Construction
Food Preparation & Nutrition
Health & Social Care
History
Sports Studies

Pathways - Year 9 2020-21

Compulsory Subjects

English (2 GCSEs)
Maths (1 GCSE)
Science (2 GCSEs)
Leisure/ PSHE/ Well-being (1 Lesson)
Core PE (2 Lessons)

Block 1

Art
Business & Enterprise
Construction
Computer Science
Food Preparation & Nutrition
Geography
Performing Arts - Music

Block 2

Art
Dance
Geography
Italian
Media Studies
Statistics

Block 3

Business & Enterprise
Computer Science
Creative IT
History
Italian
Performing Arts - Drama

Block 4

Art
Construction
Food Preparation & Nutrition
Health & Social Care
History
Sports Studies